I.T. that works for you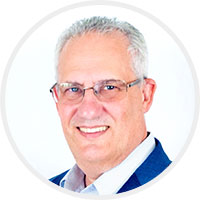 DR I.T. HELP LLC is a complete technology solution provider. We are 100% committed to making sure practice owners have the most reliable and professional IT service. Our team of talented IT professionals can solve your IT nightmares once and for all.
Here's why so many practices depend on DR I.T. HELP LLC for complete IT services and support:
REASON 1 – Over 30 years of health and dental care I.T. experience. The guidance we provide is drawn from real-world experience taking care of practice I.T. systems. This gives you an unparalleled resource when system questions arise.
REASON 2 –HIPAA Compliance with a phenomenal history. We deliver an affordable painless HIPAA compliance program that has over 5,000 clients in all 50 states, trained over 100,000 employees and performed over 10,000 HIPAA Risk Assessments.
REASON 3 – Managed Detection and Response (MDR) service provides 24/7/365 coverage so your organization can focus on other priorities. Our experienced MDR team monitor, actively hunt, and respond to real-time threats. Our Security Operations Center (SOC) has live cybersecurity professionals monitoring your systems continually. Our team is composed of former US Government cybersecurity operators with a deep understanding of hacker tradecraft.
REASON 4 – GUARANTEE Zero Ransomware Using Our MSSP (Managed Security Solutions Provider) program. In the unlikely event you get ransomware, we will help you restore all your workstations and network for FREE!
REASON 5 – Work With Small and Large Practices, Including Hospitals
REASON 6 – You'll feel as though you have an in-house IT department--without the costs. You'll have access to a knowledgeable support staff that is readily available should you have questions.  This includes a resource for your I.T. person(s).
REASON 7 – Stand By You During A HIPAA Audit
REASON 8 – You'll gain incredible peace of mind. As a practice owner, you already have enough to worry about. We'll make sure everything pertaining to your network security is handled so you don't have to worry about it.%
REASON 9 – You'll sleep easier knowing the "gremlins at the gate" are being watched. Cybercriminals never sleep! But thanks to our 24/7/365 monitoring of your network, you'll have one less thing to worry about.
REASON 10 – You'll experience faster performance, fewer glitches, and practically zero downtime. Some parts of your system will degrade in performance over time, causing them to slow down, hang up, and crash. Our preventative maintenance and network monitoring will detect these problems early and prevent them from escalating into more expensive repairs and downtime
Our custom service packages deliver what you need and want without overstepping the boundaries of your budget. From cloud services to data backup, DR I.T. HELP LLC is here to team up with you and your company for expert support.
DR I.T. HELP LLC | IT Services & IT Support in Los Angeles
1050 Lakes Drive
Suite 225
West Covina, CA 91790
Corporate Phone: 626-263-4310
DR I.T. HELP LLC | IT Services & IT Support in Franklin, Tennessee
2550 Meridian Blvd
Suite 200
Franklin, TN 37067
Corporate Phone: 626-263-4310